Our Mission
---
Progressive Show Jumping Mission Statement *
Progressive Show Jumping, Inc., family owned and operated, is thankful for the tremendous support of our exhibitors. For the past 26 years, the Southeast hunter/jumper industry has embraced our initiative in continuing the growth cycle of young equestrians. Without grass roots shows, our sport becomes stagnant. Growth is achieved through offering diverse levels of competitions. We believe that young riders as well as those new to the sport are afforded more opportunities to develop and improve through practice. The same principle holds true for young horses and the seasoned rider with a new mount.

Our goal is to produce cost effective horse shows that offer premier horse show course designs and class formats. Through making safety a priority and consistently recognizing accomplishments, we give you and your horse the opportunity to gain the confidence you need to compete successfully.

As the name "Progressive" states, we are consistently growing and developing both our competition level of shows as well as the amenities offered at Highfields Event Center. Our years of experience in all facets of the equestrian industry and board seat participation on the United States Hunter Jumper Association (USHJA) has enabled us to produce nationally rated shows in addition to the regional 'PSJ' series. We believe our ability to create a diverse portfolio of shows effectively meets the needs of those participating in today's sporting environment.

The Highfields 60-acre Event Center continues to evolve with seven competition rings that include grass grand prix and derby fields with permanent banks, an announcer's tower and pavilion, VIP club seating, permanent judges' stations, permanent barns with raised space for additional portable stabling, ample areas for hand-grazing, turn-out paddocks, 30 & 50 amp RV hookups, a show office and PSJ's corporate office with permanent bathrooms.

We realize that there are numerous options in the area from which to choose for your horse showing experience, and we appreciate the opportunity to ensure yours is the most enjoyable possible.

*August 2015
Progressive Show Jumping ... Making Every Stride Count
---
Media Archives
Click the images below to read these articles featuring PSJ, Highfields and Owner/Managers Cathy & Rick Cram:
Thank you to The Carolinas Equestrian for this wonderful article about the history of the Carolina Spring Circuit!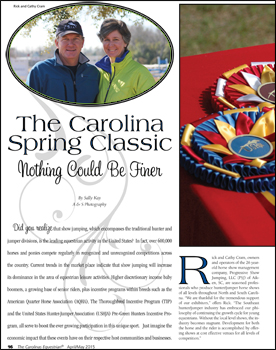 ---
Camden Equestrian 2011 Articles: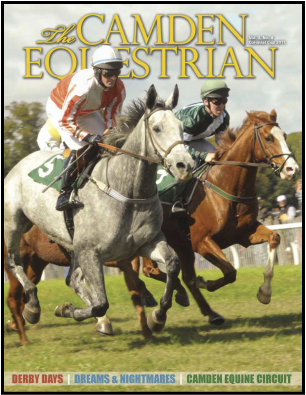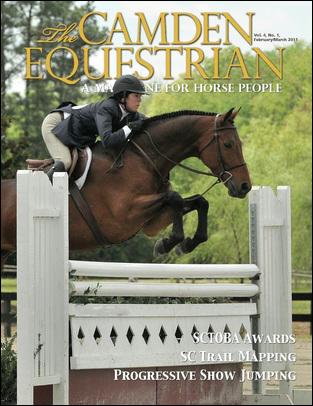 ---
January 2009 Aiken Standard: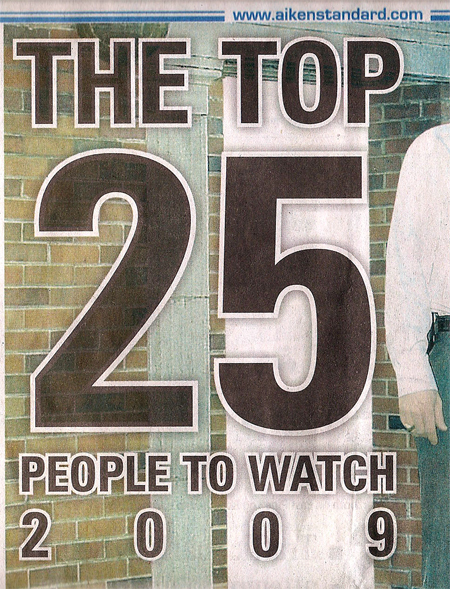 Sponsors
---
Providing Quality Events for our Members
Thanks to these Elite Sponsors!




Become a Sponsor!